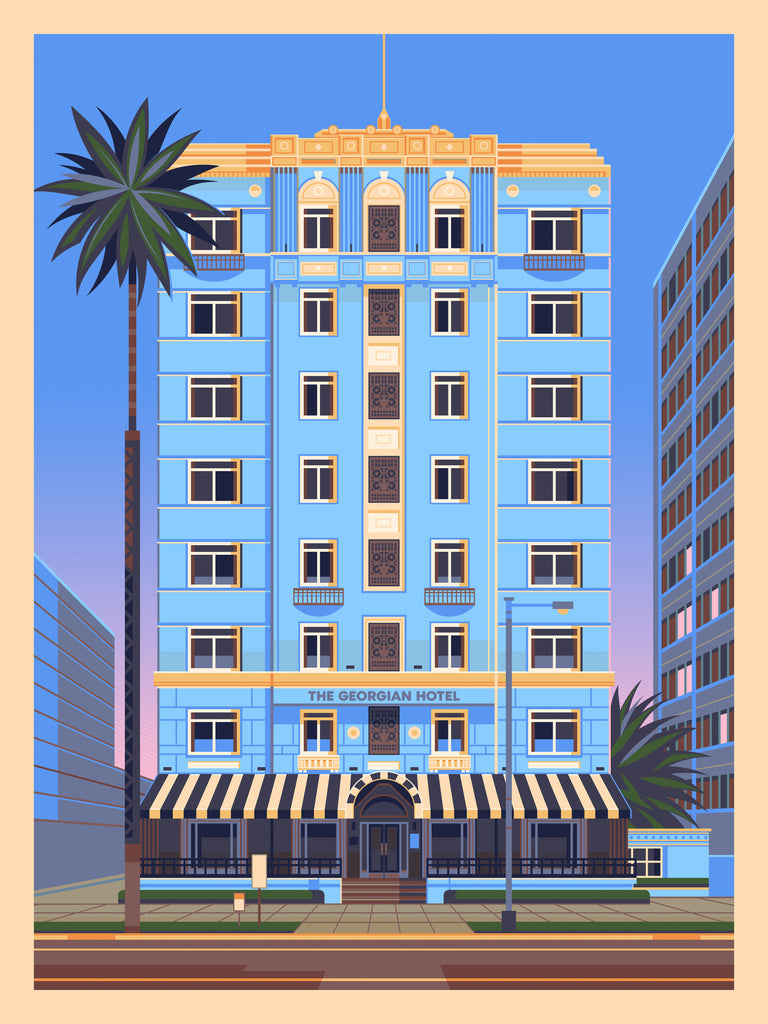 My illustrated tribute to The Georgian Hotel. This print was originally created for my Sun-Kissed show at Gallery1988.
- Limited edition of 10. (Only 1 left!!)
- Signed by the artist.
- Print measures about 18 x 24 inches.
- Giclee Print.
- Please note that your order may take a couple of weeks to dispatch.

- International shipping is available.